White Widow Autoflowering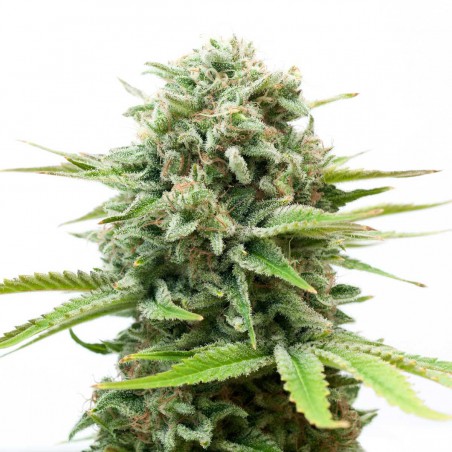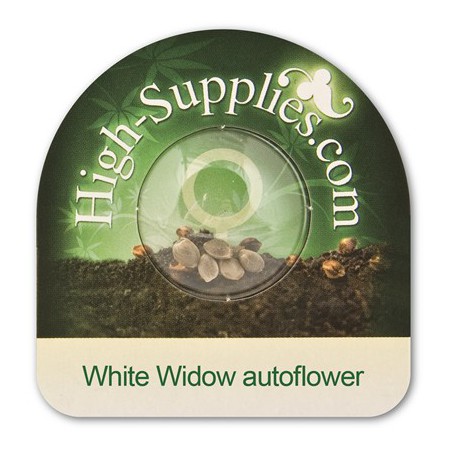 Plant information
Low
Medium
High
Yield
Flowering time
Height
THC:
| | |
| --- | --- |
| Flowering time after (days): | 45 |
| Height in cm: | 40 - 50 |
| Type: | Autoflowering |
| Climat | Sunny / Mediterranean |
| Sativa / Indica | Mostly Indica |
| Number of seeds | 5 |
About
White Widow Autoflowering
White Widow autoflowering feminized seeds are the answer for inexperienced growers in all sorts of growing conditions.
This little miracle is worth the (short) wait for sure! 
We are very proud to have her in our assortment so everyone can enjoy the positive characteristics she comes with.
Above all the autoflower is, like all autoflower kinds, a quick grower and starts to bloom after a short growing period of 4 to 5 weeks, no matter the amount of light she gets.
She grows well in every way of growing method and even indoors and outdoor growing is no problem due to her strong properties of mould and disease resistance.
Quality guaranteed!
The effect she gives can be related to the effects of the normal White Widow, gives a good body buzz feeling that turns into an energetic high that lingers on for a while, very enjoyable all over.
White Widow Autoflower is one of the most popular cannabis strains in the world. It has been a legendary strain in Holland for the past few years. Since it is discreet, it' highly convenient to grow this strain, giving an enjoyable experience even for a beginner. It is the cross breed of the original White Widow clone and the best Critical+.
The Perfect Classic Variety
This classic White Widow Dutch strain cross is identified by most growers and smokers as a perfect classic variety. It is known for its great medicinal properties due to its pleasant and strong relaxing effect. The body and mind of the smoker gets relaxed, thanks to the higher CBD amounts in the auto-flowering version of White Widow. 
Indica-Dominant Strain That Offers a Decent Yield
The buds of this variety present mainly the effect and appearance of indica in spite of its hybrid genetics. As for the taste, it is similar to that of White Widow, though not as strong with a sour and sweet, citrus-like smell and taste. The yield that it offers is decent for an auto-flowering variety. 
Great Choice for Outdoor as well as Indoor Cultivation
White Widow Auto-flower grows very well both outdoors and indoors because of its strong disease and mould resistance properties. The buzz that it offers is quite good, turning into an energetic high that stays around for some time. 
On the whole, White Widow Autoflower grows well under all growing conditions. High Supplies is proud to offer such a capable strain in its collection, not to mention the pricing advantage.
Your Question has been successfully sent our team. Thanks for question!
Ronald Warden: "Would like to know if your seeds are separated so I only getting female seeds "
High Supplies: We only sell feminized seeds, so do not worry.
Panayiotis Kkomor: "Can you ship to cyprus?"
Javonta Matthews: "Can you ship to Oklahoma City? "
Barry B: "HI
what are the approx. THC levels in each of your groups
low ----
med ------
high ------------
to help understand your catalog better
Thank You
Barry B"
High Supplies: low ----> around 8%
med ------> around 15%
high ------------> 20% and above..
Ask a question
White Widow Autoflowering