About High Supplies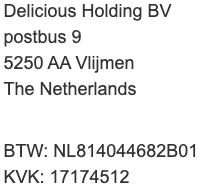 In 2006 High-Supplies was mainly established due to the love for the culture of cannabis, the wish to share different strains amongst other cannabis lovers, thereby the fight against growing and using cannabis as well as the rising demand for cannabis seeds gave the ultimate deciding factor.
Within one year High-Supplies had as many as 20 regular cannabis seed strains in its range including four well known feminized strains called Northern Light, White Widow, Pure Power Plant and Northern Pride.
Through time our assortment has grown out to be a true collection of original and cultivated strains that differ from feminized to regular and sativa to indica kinds.
To make sure we give our customers the correct information every (new) strain is tested by our own cannabis expert.
High-Supplies understands every customer's intention,  we offer a variety of regular cannabis seeds so growers can cross and create a whole new strain or just to keep another strain available.
A while ago we increased our range of strains by including the famous short growing autoflower seed strains like Super Skunk and White Widow, check out the whole collection on this website.
High-Supplies stands for low price guarantee, quality, good service and fast delivery.
There is the possibility to help you with almost every problem or question referring to cannabis seeds and growing via our live chat and we have an extensive growth guide with tips and details which many growers already used succesfully.