If your card payment was declined, you may have insufficient funds to complete the order or your account may have an international block applied.
To ensure that your card payment is processed, contact your bank and ask them to remove the aforementioned international block.
Once this has been removed, you can place your order again.
* International Bank Transfer
Bank information:


* Send Cash Money (by post)
Note that we send seeds from the time we received your payment. Generally, it takes 3 or 4 days to receive the money.
Important : Please write your name and the number of your order on a paper you put with the money.
Our address :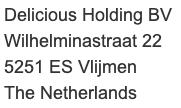 * Credit cards
Accepeted cards : Visa, Mastercard, AMEX, Discover
All Payments are secure connected (SSL) by Thawte. 

* Bitcoin
Pay Anonymously with Bitcoin. You need to have a Bitcoin Wallet.
Don't have one? Follow the guide below. 
1. Inform yourself
Bitcoin is different than what you know and use every day. Before you start using Bitcoin, there are a few things that you need to know in order to use it securely and avoid common pitfalls.
2. Choose your wallet
You can bring a Bitcoin wallet in your everyday life with your mobile or you can have a wallet only for online payments on your computer. In any case, choosing your wallet can be done in a minute.
3. Get bitcoins
You can get bitcoins by accepting them as a payment for goods and services or by buying them from a friend or someone near you. You can also buy them directly from an exchange with your bank account.