Got an upcoming exam that you need to "study" for? We've got your "drug test, how to pass" cliff notes right here.
Detoxing for a drug test can be a nightmare, especially if you've only got a little bit of time to clean out your system. Because weed can stay in your system far longer than almost any other recreational drug, getting clean urine on the quick can be a sticky subject for marijuana smokers.
Despite weed being legal in nine states across the US, federal bans still require some users to "pee clean" for certain occupations, which seems pretty unfair for a casual user. While it's by far the least dangerous drug taken recreationally, it can take weeks to completely get out of our bodies, even though it only takes a few hours to stop making us high. This is all due to how the body processes marijuana, and each individual body processes it a bit differently. Weed is a fat-soluble drug, which means that it binds to fats in our bodies. So for heavy consumers- both people who smoke a lot, and/or people who are overweight, this can be a really tricky test to pass.
It's also rare that any employer who's trolling your urine for drugs, to differentiate between recreational use and medical. So whether you're hitting a blunt to relax, or poppy a gummy for chronic pain, most employers don't care. Dirty pee is dirty pee. Luckily for all users, there are some simple ways to clean your system for a drug test, fast.
Diet and Exercise Detox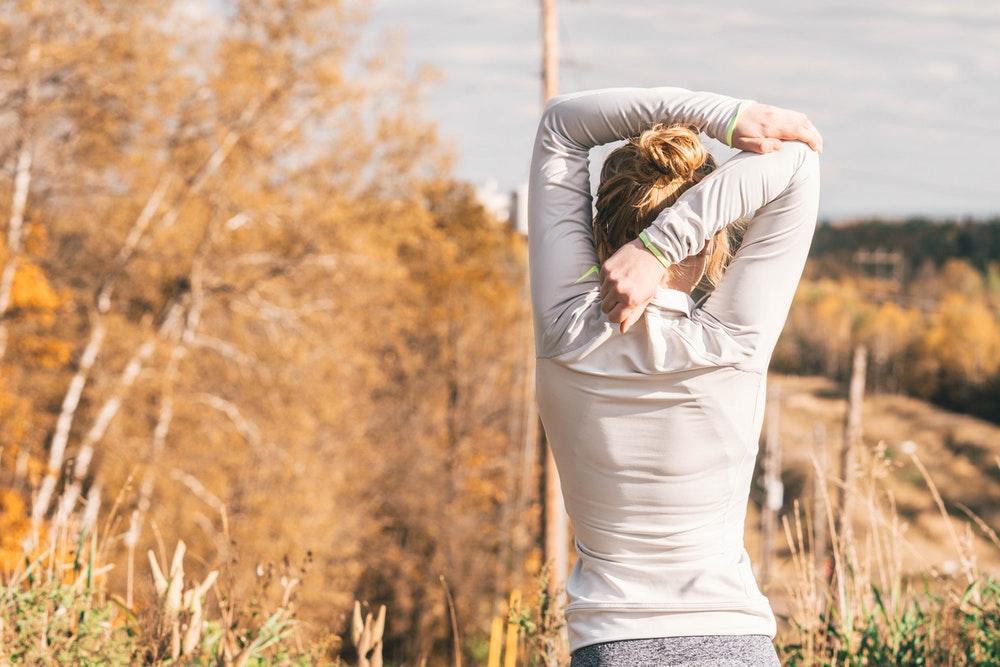 For a healthy body, the best detox drink is a combination of water and time. Because marijuana is a fat soluble drug, the best way to clear it from your system fast is to eat healthy foods that are low in fat and sugar. Maintaining the ideal weight and staying well hydrated are also ways to prime your body to get rid of residuals quickly. If you're a heavy smoker and you know you have a test coming up, stop smoking as far in advance as you can. The better your overall health is, the less time your body will take to clean itself out.
Most of the toxins in our bodies are mitigated and eliminated thanks to the help of our liver and kidneys. Key points to remember in keeping these filter organs happy are to drink plenty of water, eat a low sodium, low sugar diet, and try and abstain from high amounts of alcohol use. The happier these organs are, the quicker you self clean.
Exercise helps reduce your bodies THC content by burning the fat that the THC attaches itself to. Having a good amount of base musculature serves to increase a bodies metabolic rate, which means you can burn fat just by sitting around. So staying in shape is another excellent way to get a clean drug test. If you're in great baseline health, eat, drink, and exercise properly, just laying off weed for a week or so should be good enough to clean you out in time. However, not everyone gets a heads up when it comes to urine testing, so if you face the dreaded random drug test, it's always a good idea to keep some fast acting detox drinks on hand.
Best Detoxifiers for a Drug Test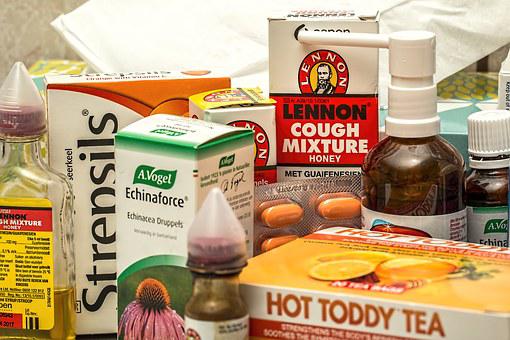 The best science that money can buy for assign a drug test can now come in a bottle. While some of these drinks are disgusting at minimum, and can cause some tummy discomfort at maximum, they can get you peeing clean and clear in just a few hours. Even if you're a heavy user.
Rescue Detox Instant Cleansing Energy
Possibly one of the best known commercially available detox drinks on the market, Rescue Detox drinks are pretty effective. They come in a range of flavors and work within just a few hours. To use, you have to avoid eating for five hours prior to drinking the concoction. An hour or two before testing, drink the full bottle and refill with water twice. Once you've drank the whopping 1.5 liters of liquid, pee three times and you should be good to go clean for the nest 3-5 hours.
Detoxify Xxtraclean Herbal Cleanse Stinger
While Detoxify's instructions don't say anything about abstaining from food, they do suggest that you stop smoking for as long as possible before using their drinks. Once you've put down the pipe for a bit, drink the entire contents of the bottle, refill once with water, then pee three or four times. After that, you should be able to pass a drug test for up to the next five hours.
Stinger Detox Deep System Cleanser
Stinger Detox has a massive range of products, but what really makes them stand out is the "5x Extra Strength" drink, which can serve you a clean bill of urine in just 60-90 minutes. Way less time than most other detox drinks. Another added benefit is that you end up drinking way less fluid than most of the other detox drinks available. The initial bottle is only 237mL, which you refill twice with water and drink down. For a total of a measly 711mL. Pee three or four times prior to testing, then you're good for testing. The company does note that their drinks work best if you steer clear of dairy products and eat healthily. They also suggest staying regularly hydrated with water. Which is good advice whether you're testing or not.
Au Natural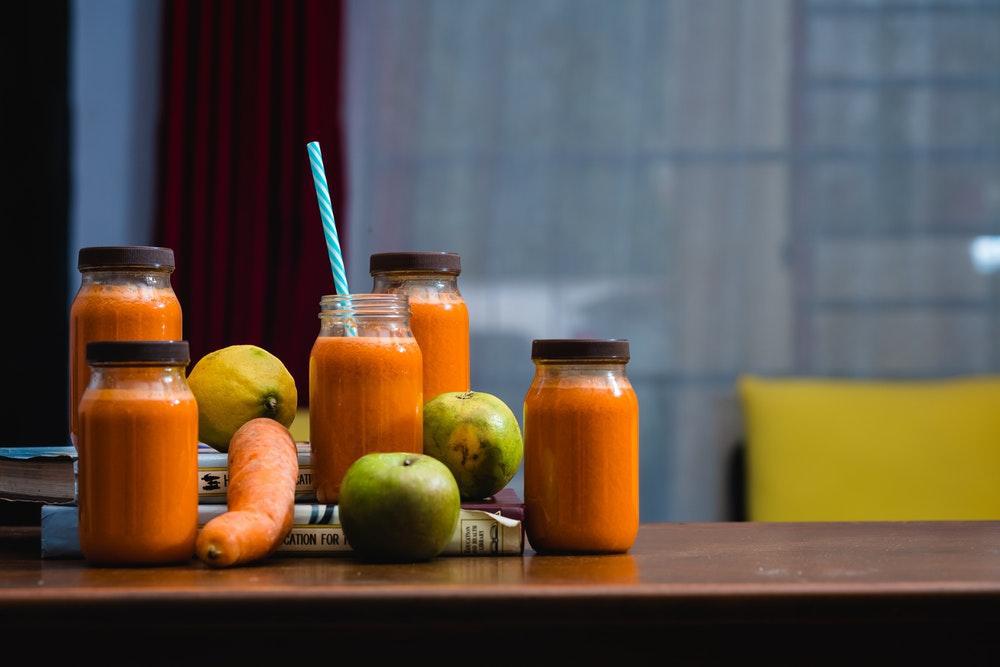 If you've got a bit more time on your hands before testing begins and want to try something a little more natural, there are a few options to get your urine clear and clean. Most of the natural drink approaches require at least a few days of non-smoking and heavy drinking. For hefty users and the slightly overweight stoner, you may want to give yourself a few smoke free weeks while cleansing with these beverages.
Cranberry Juice
Cranberry juice & drug tests are almost synonymous. Before detox drinks hit the market, every stoner everywhere would suggest cranberry juice cleanses a few days before drug testing for favorable results. Which isn't as hokey as it sounds. While you have to make sure and get the 100% juice stuff (as the juice concentrates are filled with sugar and other juices that significantly reduce effectiveness), pure cranberry juice has a multitude of health benefits specifically designed for your urinary system. It can help flush the kidneys, lymphatic system, and intestines of toxins. It can also help treat the symptoms of minor urinary tract infections. Start the juice cleanse about a week before testing and add some water and B vitamins into the mix to sufficiently dilute your urine and get your system out of the gutter.
Coffee
Who doesn't love a warm cup of coffee in the mornings? Afternoons, evenings… pretty much every hour of the day. Humans seem to love coffee in the same way that Sam Gamgee loves potatoes. Okay, maybe not in a stew, but definitely for every meal. Coffee is a natural diuretic, which means that it makes you pee, a lot. So coffee, coupled with good water intake will promote urination and help flush your system quick. Again, it's suggested that you abstain from herb for at least a week prior to testing, but coffee will definitely help you flush out any residual toxins in your system. Make sure that you're drinking it black or Americano style for you espresso lovers, as heavy dairy or sugar intake will encourage THC to stay in your system longer.
Lemon Water
Not only nutritious, but also pretty delicious. Raise your hand if you've ever been personally disgusted by plain water. I know we are. Adding just a tablespoon of lemon juice per 500 mL of water not only gives it a pleasing citrusy punch, but also fills it with a number of different vitamins. Fill up that water bottle and keep it with you for a few days prior to testing and drink it as often as possible. Again, make sure that you lay off the weed to give this joint venture adequate time to flush your system.
Done detoxing? Check out our range of Feminized Marijuana Seeds, Autoflowering Seeds and more over on our homepage. Order online today!